There are more living organisms in a tablespoon of soil than there are people on Earth! Soils are the essence of life. They support the plants that supply food, fibers, drugs, and other human needs. They filter water and recycle waste.
World Soil Day is celebrated annually on 5 December as a means to focus attention on the importance of healthy soil and promoting sustainable management practices of soil resources.
In line with this year's World Soil Day slogan "Soils Where Food Begins", ICBA's Emirates Soil Museum is joining other organizations around the world to spread awareness about the critical role of soil nutrients for global food security and sustainability as well as the importance of improving soil health in order to sustain healthy ecosystems and human well-being.

In collaboration with its sustainability partners, Eedama and SoWeGrow, the Emirates Soil Museum will host a special event on 10 December from 10:00 AM to 2:00 PM with a series of engaging workshops, activities, and presentations.
Join us on a fun day out with your family and experience sustainability firsthand. Plant native trees and learn about the importance of soil in our lives through a guided tour at the Emirates Soil Museum and engage in multiple ecological workshops.
Date and time:
Saturday, 10 December 2022
10:00 AM – 02:00 PM
Location:
Emirates Soil Museum, ICBA
Ages:
All age groups
Participants
Limited slots available. Please register through the form below.
Program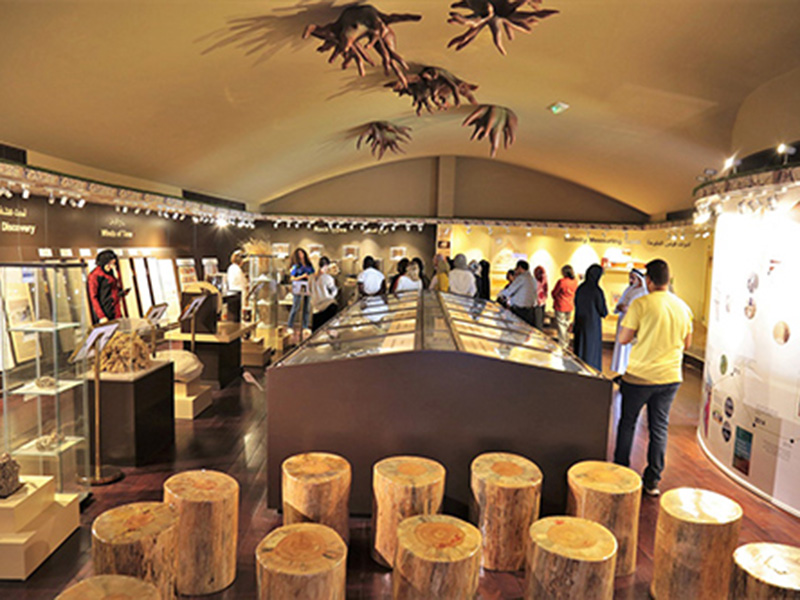 Activity 1: Tour of the Emirates Soil Museum
The tour will give participants an opportunity to learn about the soil story in the Gulf region. The museum has both external and internal exhibits that allow visitors to immerse themselves in the world of soil.
---
Activity 2: Seed Saving, Seed Bombs & Introduction to Permaculture
Join us to learn how to save seeds from their daily fruits and vegetables, understand the concept of permaculture and biodiversity and engage in a fun seed bomb workshop.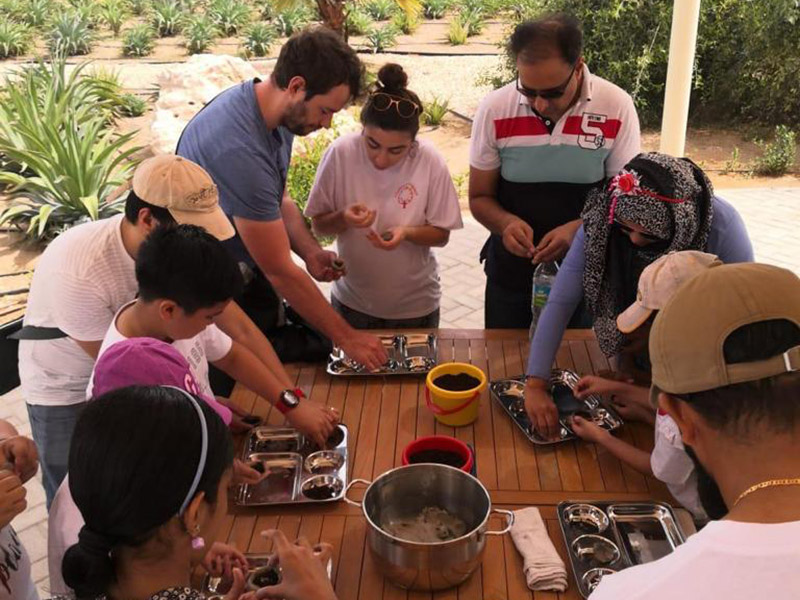 ---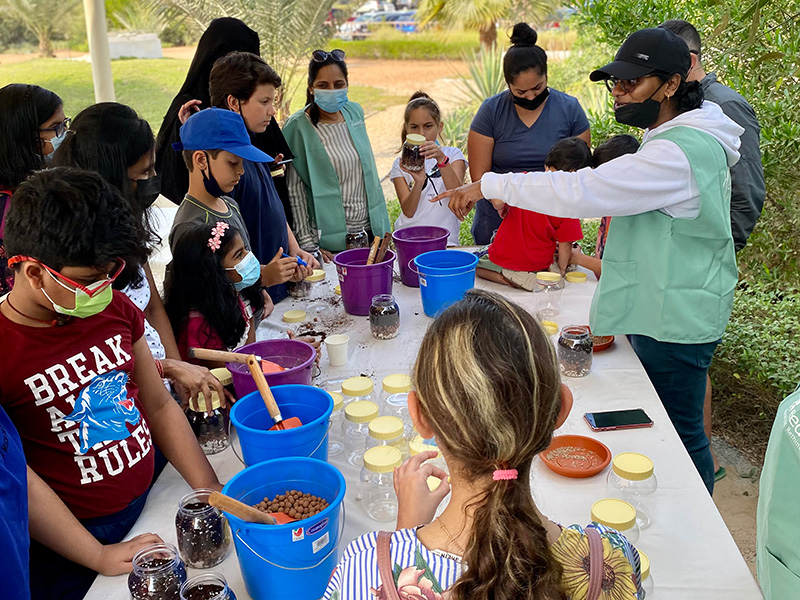 Activity 3: Artistic Planting
Engage with is in discussions about composting to know how to segregate waste and what can be composted and what can't. They will create compost layers and fabricate the right bins to collect their food waste in while understanding the recycling process and organic food production.

Join is to learn how to plant sustainably while saving water and design your own pots to take away.
---
Activity 4: Your Vegetable Garden in the UAE
Join Dr. Nasser Rego, from SoWeGrow and Zoe: Farm for life, to discover the secrets of growing a thriving vegetable garden in the UAE. Dr. Nasser Rego will share his unique story as a lawyer-turned-farmer in Palestine to inspire your own journey in becoming self-sufficient and sustainable by growing your own food.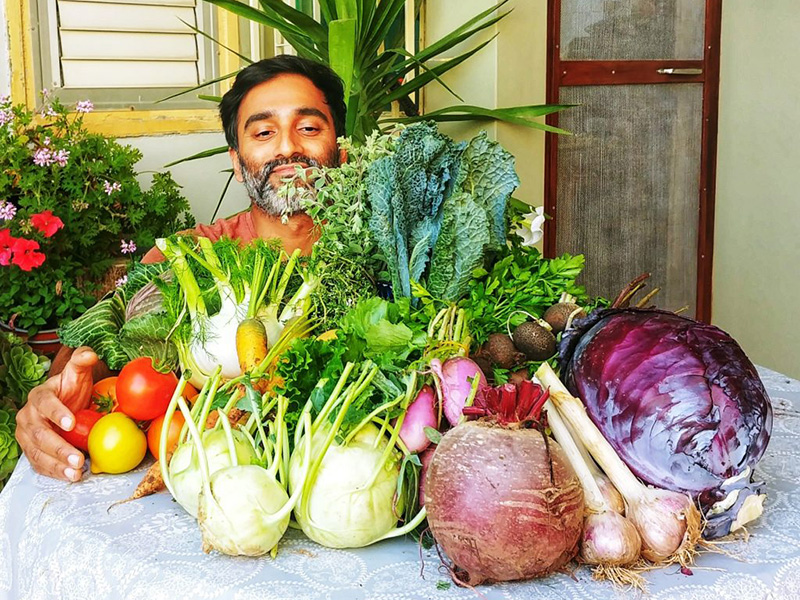 ---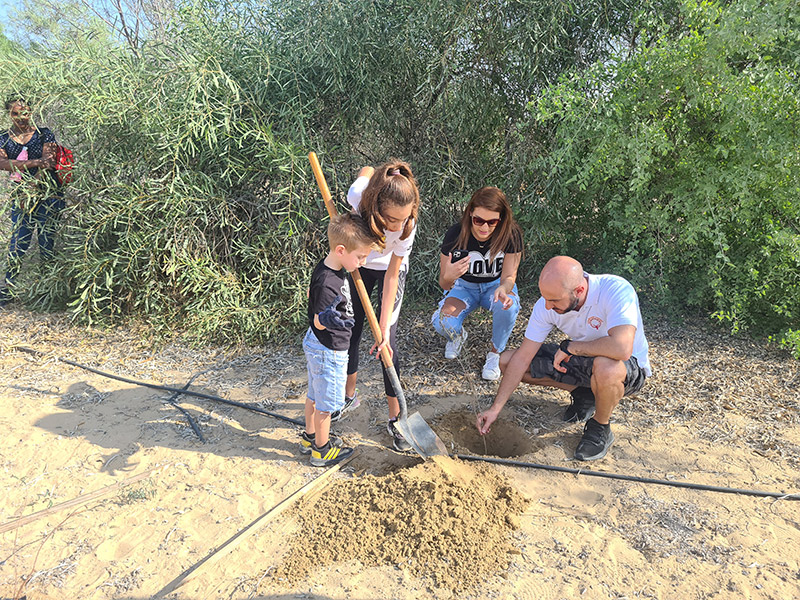 Activity 5: Ghaf for Life
Let's sow Ghaf seeds and keep them at ICBA's nursery until the seedlings are ready to be planted.

Join us for a field tour to visit some of ICBA's experimental fields and plant together the national tree of the UAE, Ghaf, to help contain desertification and improve soil fertility, while learning about its benefits and resilience in harsh environments.
---
Pricing
Free

Limited slots available. Please register through the form below.
Partners