Field Trips for High Schools
Interventions towards greater food production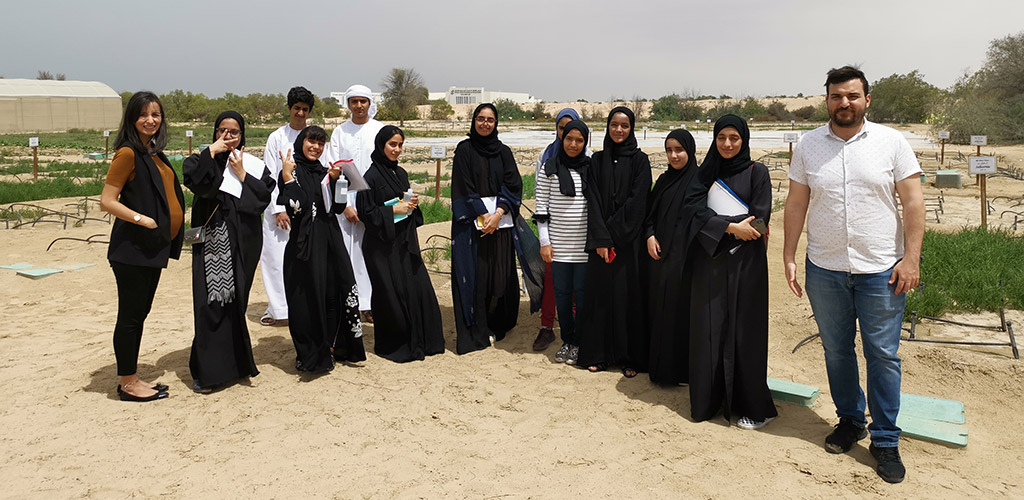 Overview
Students get an overview of current practical applications such as urban and vertical farming as well as soilless agriculture. They begin to understand the efficient use of resources such as water and land in such systems.
Case Study
Using available resources, you will design a creative urban farming model that you would take home and begin your own kitchen garden.
Activities
Tour of the Emirates Soil Museum.

Tour of the entire ICBA premises.

Design and build your own urban gardening model as efficiently as possible and take it home!
Topics Addressed
Vertical farming

Urban farming

Plant genetics

Plant breeding

Accession development

Remote sensing

GIS and remote monitoring

Discussion on economic and political aspects of food security
Why do we still have hunger?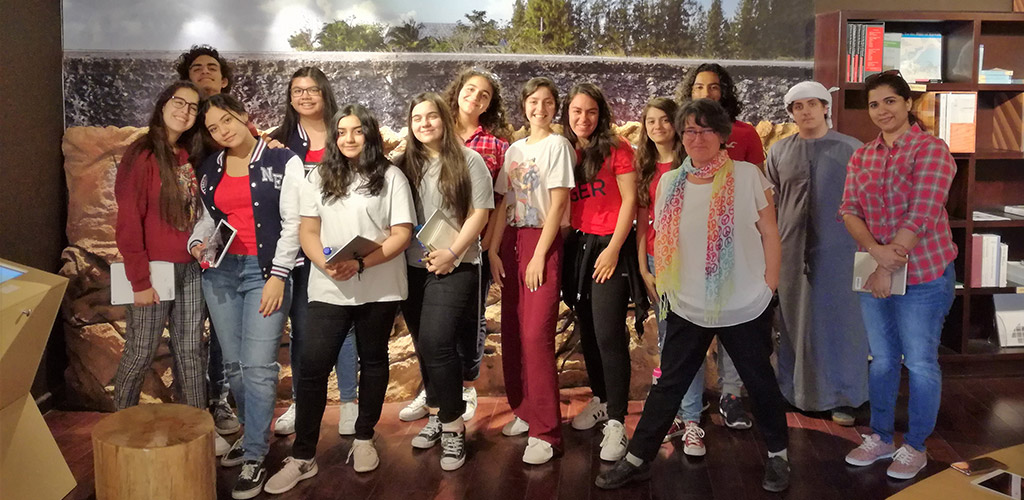 Overview
Students are introduced to the global food security problem. They learn about causes on both supply and demand sides as well as environmental and economic constraints. At the end, they develop policy proposals to combat food insecurity in different case studies.
Case Study
There have been many global interventions to put an end to food insecurity, but the problem still persists. You are a team of public policy experts that have been hired to design new policies for 4 different countries as a start. 
Activities
Tour of the Emirates Soil Museum.

Tour of the entire ICBA premises.

Collect data regarding food production innovations.

Design policy proposals.

Present proposals to the class.

Create your own terrarium and take it home!
Topics Addressed
Food security

Drivers of food insecurity, economic and environmental

Supply and demand sides of this global problem

In-depth regional and local focus

Solutions and policy frameworks

Agricultural research and technology
Soil characteristics and how they attain them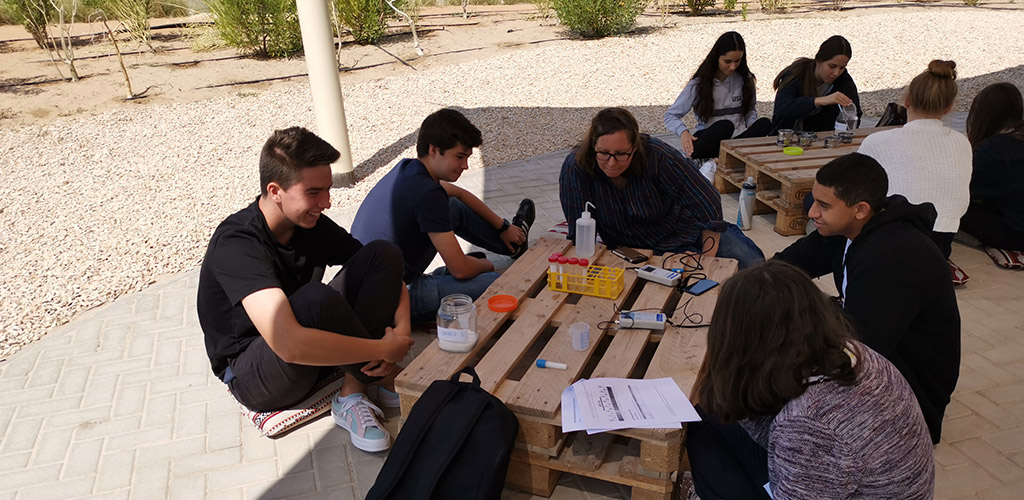 Overview
Important chemical properties in soil for plant health and nutrition. Students learn about the nitrogen and carbon cycles. They also learn about soil microbial activity and which organisms are behind which chemical breakdowns. Students build an understanding of healthy soil qualities and which organisms are beneficial to soil and could enhance it.
Case Study
A catastrophe has happened, biodiversity has been decreasing at an increasing rate for the past 5 years and this year 2 species have gone extinct! We must reverse this and rehabilitate this degraded land and reintroduce important species to bring back balance!
Activities
Tour of the Emirates Soil Museum.

Identify the issue with the soil through reading the case study and going through a variety of soil tests.

Design amendments for the soil accordingly using natural resources.

Present amendments to the class.

Create your own sand tube key chains and take it home!
Topics Addressed
Soil pH, what it is and how it is affected and its relationship with plant nutrition

Understanding and testing for carbon and nitrogen and their cycles

Biodiversity in soil, what causes the breakdown of what and which chemicals are produced

Design of soil enhancement and interventions using microbes and fungi

Chemical reactions, ionization etc.